Slovenský spevák Alan Murin a americký raper Raunii vydali len pred nedávnom novinku s názvom AYAY, ktorá bola skôr trapového žánru. Mladý objav v spolupráci s americkým producentom a raperom vydávajú ďalšiu spoločnú skladbu "ELEY", ktorá ponúka zasa úplne iný žáner.
Alan Murin a Raunii v novinke ELEY
Slovenský spevák Alan Murin nám predstavuje druhý výsledok jeho pobytu v USA, americký raper Raunii sa objavuje aj v skladbe ELEY! 22. marca nás veľmi potešili svojou prvou spoluprácou v podobe tracku AYAY. Len cez víkend vyšlo ich hudobné spojenie číslo dva, ktoré je v žánri reggaeton, ku ktorému Alan prezradil: "Song ELEY je druhým projektom, ktorý sa nám s Rauniim podarilo vytvoriť počas môjho pobytu v Los Angeles. Tematicky veľmi jednoducho opisuje toto mesto a vyzýva poslucháča k tomu, aby sa ku mne pridal na let do L.A. Je to môj prvý reggaetonový počin a veľmi sa z neho teším. Zvuk by sa dal opísať ako podvodný a atmosféra je veľmi špecifická, tanečná a zároveň veľmi pohodová. Viem si ju predstaviť v klube, ale aj v aute pri nočnom šoférovaní. Energiu skladby sme sa snažili podporiť vizuálom. Spoločne s Pierrom Lexisom a Rukou Hore sa nám z vysoko položeného kopca v Hollywoode podarilo zachytiť krásnu scenériu mesta krátko po západe slnka a hneď na to sme natáčali v atmosfére rušného nočného života v uliciach tejto známej časti mesta. "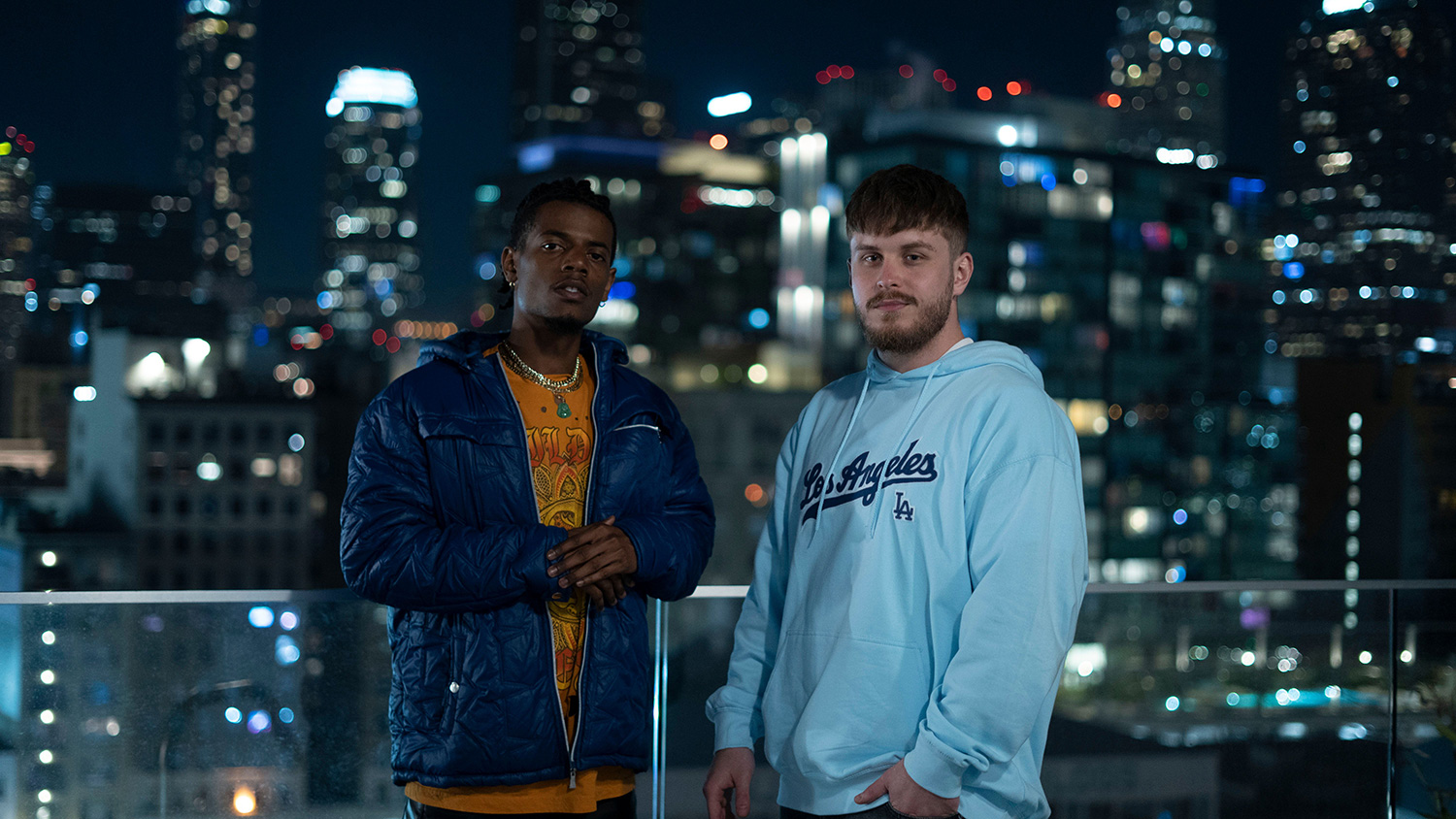 Kvalitný color grading záberov mal na starosti Peter Cesar Balent, čo cítiť najmä z najznámejšej ulice s chodníkom slávy či z umelcov, ktorí na nej predvádzali svoje talenty. O zvečnené momenty sa postarala Tatiana Psocíková.
Zdroj: Alan Murin