Obuv hrá veľmi dôležitú úlohu v rôznych štylizačných kombináciách. Vďaka správne zvolenému vzoru, farbe a strihu dokážu topánky zázraky, dokonale zdôraznia náš štýl a charakter celej štylizácie. Bez ohľadu na príležitosť sa oplatí mať v šatníku originálne topánky v univerzálnej farbe. No otázka je, aká je to farba? Nadčasová čierna nechýba na topánkach každého, no nájdu sa aj iné farby, ktoré dokonale zdôraznia mužský štýl a triedu.
Stavte na bronz – hit medzi farbami topánok, nielen formálnych
V zime ani v lete táto farba nevyjde z módy a dokonale sa hodí k celej štylizácii. Hovoríme samozrejme o hnedej, veľmi obľúbenej farbe medzi pánskou obuvou. Takéto hnedé topánky môžu byť formálne, ako aj každodenné, športové. V prvom prípade sa oplatí zvoliť oxfordky z lakovanej kože, ktoré dokonale ladia s tmavomodrým oblekom. Takáto obuv bude vyzerať dobre aj s modrým oblekom, pretože hnedú môžete kombinovať s akýmkoľvek odtieňom tejto farby. V každodennej verzii sú hitom sezóny hnedé poltopánky. Môžeme ich ľubovoľne kombinovať s čiernymi nohavicami, v lete s jasnými. Navrhovaná súprava obsahuje svetlé chinos nohavice a hnedé športové topánky, navrch jednoduché tričko a džínsovú bundu. V chladnejších dňoch sa oplatí dbať na to, aby bola obuv mierne oteplená a mala solídnu, hrubú podrážku. Hnedé topánky rovného strihu a bez zbytočných ozdôb si môžete pokojne obuť k jarnej bunde alebo dokonca k plášťu.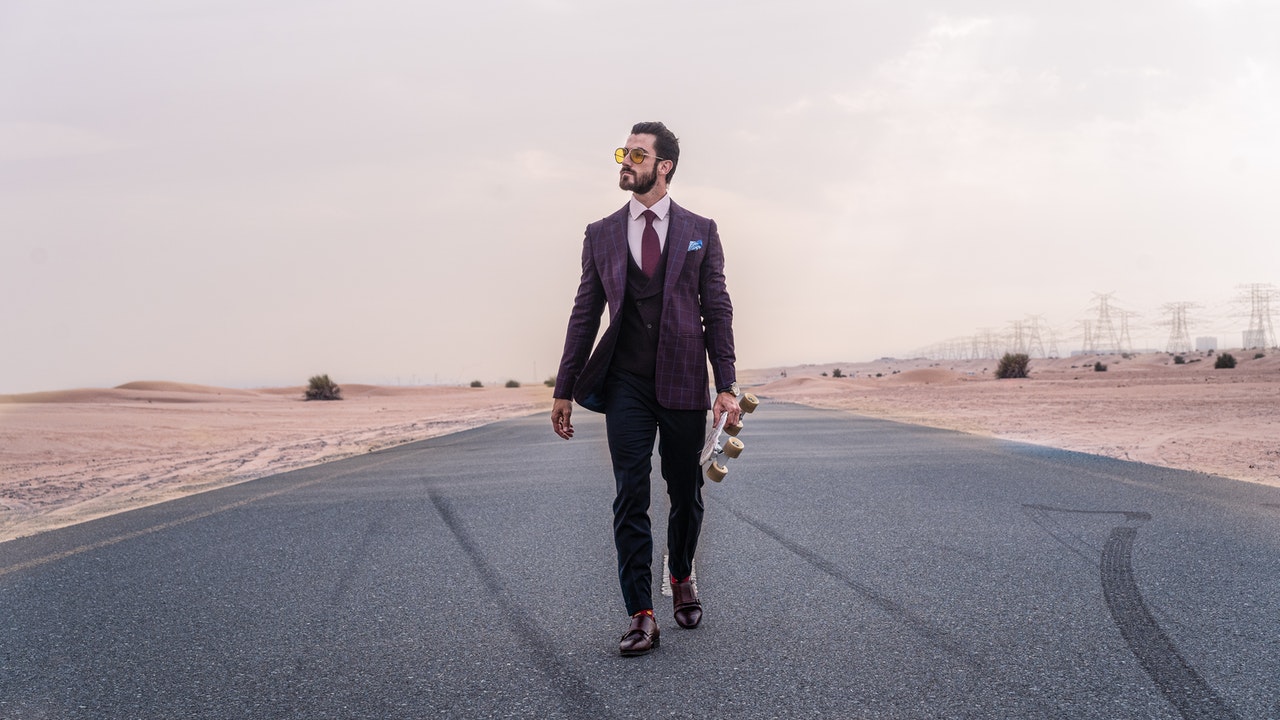 Máte radšej klasickú čiernu? Všimnite si aj bielu!
V posledných trendoch bielu farbu začali dizajnéri považovať za takzvanú "druhú čiernu". Deje sa tak, lebo sa objavuje stále viac štylizácií práve s touto farbou hlavnej úlohe. Biela obuv skvele doplní jarné štylizácie, je veľmi elegantná (ak ju pravidelne udržujete čistú) a vďaka nej sa aj športová obuv v tejto farbe hodí k poloformálnym a slávnostným štylizáciám, napríklad v spoločnosti tmavomodrého saka a jednoduchých, šedých nohavíc a spoločenskej košele. Pre milovníčky klasiky zostáva vždy miliónmi zbožňovaná čierna, ktorá je považovaná za najuniverzálnejšiu farbu pri výbere jednotlivých prvkov štylizácií. Čierna sa hodí ku všetkému – hodí sa k ostatným farbám, zdôrazňujúc štýl celého outfitu. Ak chceme do našich každodenných štylizácií vniesť trochu sviežosti, môžeme sa rozhodnúť pre čierne topánky s hnedými vsadkami alebo s hnedou podrážkou. Vďaka tomu zvýrazníme vzor a osviežime náš každodenný look.
Ak to zhrnieme, aby ste obuv dokonale zladili na každú príležitosť, mali by ste zvoliť klasický model s farbou, ktorá bude ladiť bez ohľadu na okolnosti. Veľmi široký výber obuvi nájdete na https://wojas.sk/topanky-panske-poltopanky medzi veľkým množstvom modelov, strihov a štýlov. Od elegantných lakovaných topánok, cez športové topánky až po nazúvacie lordsy – široký výber a paleta módnych odtieňov dáva možnosť akejkoľvek kombinácie pre každého muža.
Zdroj: PR