V dnešnom uponáhľadom svete sme vďačný, keď máme nejaký čas na seba. Pričom pri plnení všetkých úloh zabudáme, že existuje aj zábava. Keď cítite, že naozaj žijete a užívate si každú sekundu. To aj bez použitia alkoholu či iných omámnych látok. Len vy a zážitky, ktoré si zapamätáte do konca života. Túžite vedieť viac? Super, tak poďme na to.
Vzrušujúca chôdza po lane
Predstavte si nachádzať sa stovky metrov nad zemou len vy a lano, na ktorom stojíte. Žiadne istenie len váš balans. Celkom strašidelné, že? Jedného dňa sa na to možno odhodláte aj sami. Začať môžete práve so slackline aby ste sa do toho dostali.
Len pripevníte na dva stromy a skúšate si to v niekoľko centimetrovej výške. Tak sa vám nemá čo stať. Práve vďaka slackline si skrášlite deň a rozpútate zábavu. Okrem toho, že ide o zábavnú aktivitu je aj finančne nenáročná. Potrebujete len špeciálny popruh a račňu na upevnenie a napnutie popruhu. Už sa len upokojiť, zrelaxovať a ide sa na to.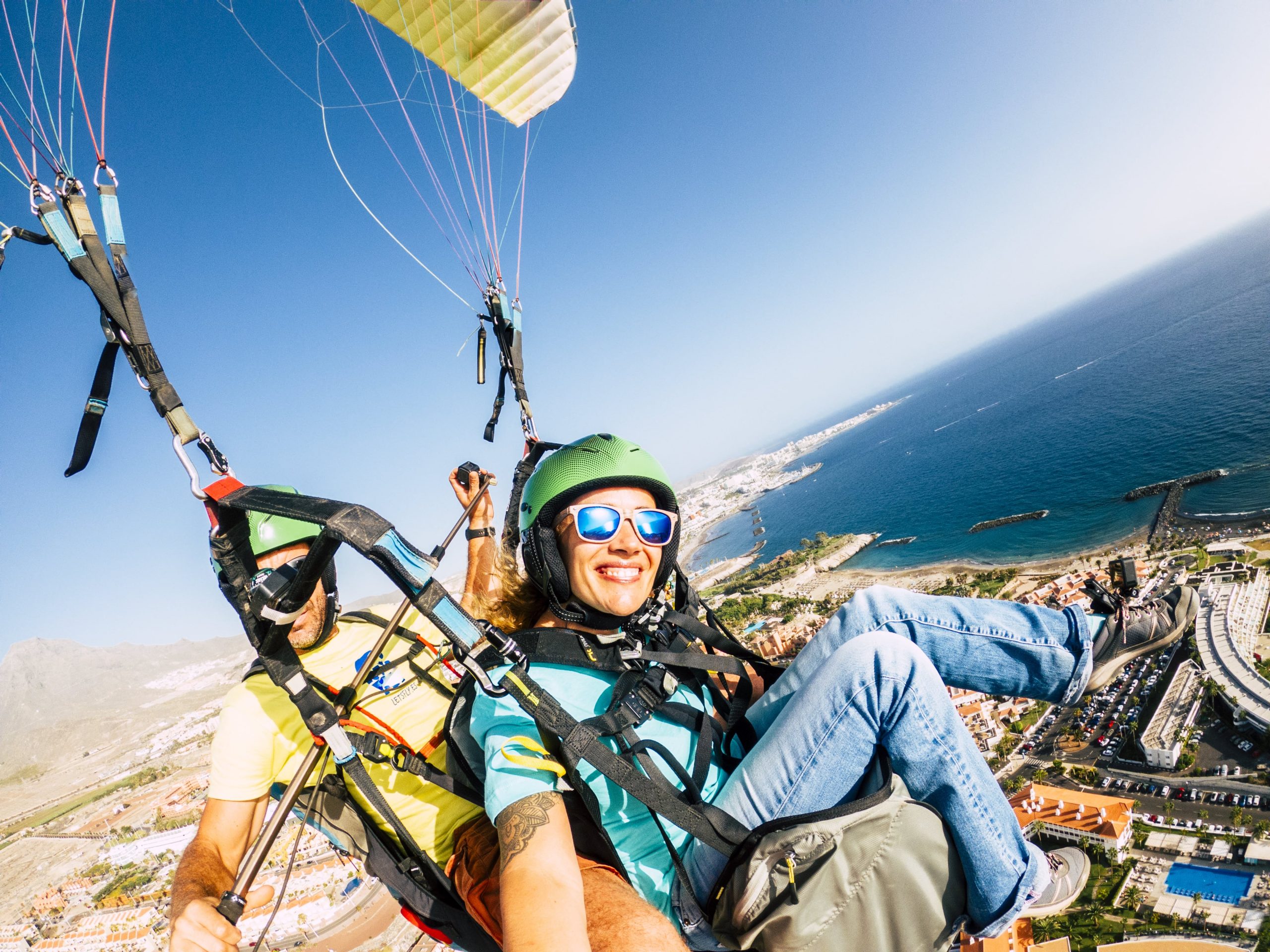 Zážitkový let
Nezvyčajné veci vám prinesú 2 veci: poučenie alebo množstvo zábavy. Nemáte tak čo stratiť. Medzi ďalšie zážitky, ktoré vám zvýšia tlak v krvi pridávame zážitkové lety. Je len na vás, v čom by ste sa najradšej chceli preletieť. Či už je to teplovzdušný balón, lietadlo, vrtuľník či stíhačka. Poprípade niečo netypické, čo zaručene nikto z vaších známych neskúsil ako je let rogalom či virníkom. Adrenalín čaká za rohom, stačí si po neho už len prísť, odvážite sa?
Zoskok s padákom
Len keď ste blízko nebezpečenstva začnete naplno žiť. Práve zoskok s padákom vám poriadne rozbúši srdce a rozšíri zreničky vo vaších očiach. Zároveň tak získate 2 v 1 zážitok, keď sa do výšky vyveziete lietadlom alebo vrtuľníka a následne skočíte s padákom. Pred samotným letom s padákom však zažijete voľný pád. Kedy sa vám ešte neotvorí padák a vy smerujete priamo k zemi v rýchlosťou 250 km/h.
Keďže ide o tandemový zoskok, nie je sa čoho báť. Váš tandempilot vás istí, aby všetko prebehlo bez problémov. Ovláda celý padák, takže sa nič nemôže stať a vy tak zažijete krásny let a hladké prístatie. Takýto zážitok určite nie je pre žiadných bojkov. Veď kto sa bojí, nech nejde na tandemový zoskok.
Zdroj: PR