"Nepozeraj toľko do toho mobilu." Je vám táto veta známa? Poprípade vám vychádza z úst na dennej báze, no bez výsledku? Pozerať do mobilu alebo počítača je pre mladých oveľa záživnejšie, ako knihy. Je to len preto, lebo ešte neobjavili čaro dobrej literatúry, ku ktorej ich musíte naviesť. Áno, nebude to zázrak cez noc, no pamätajte, že pre nich chcete len to najlepšie
Vysvetlite im výhody čítania kníh
Ak sa vaše dieťa chystá na výšku alebo chce byť napríklad hasičom, vysvetlite mu, ako mu čítanie kníh pomôže k dosiahnutiu vysnívaného povolania. Nemôžete očakávať, že začne čítať históriu Egypta, keď jeho záujmom je byť hasič. Môžete sa zaangažovať a kúpiť mu knihu práve o tomto povolaní. Nenechajte sa odbiť rečami o tom, že všetko je na internete. Pravdou je, že mnoho z toho, čo v knihách je, na internete nie je. Ak by knihy čítal, vedel by to.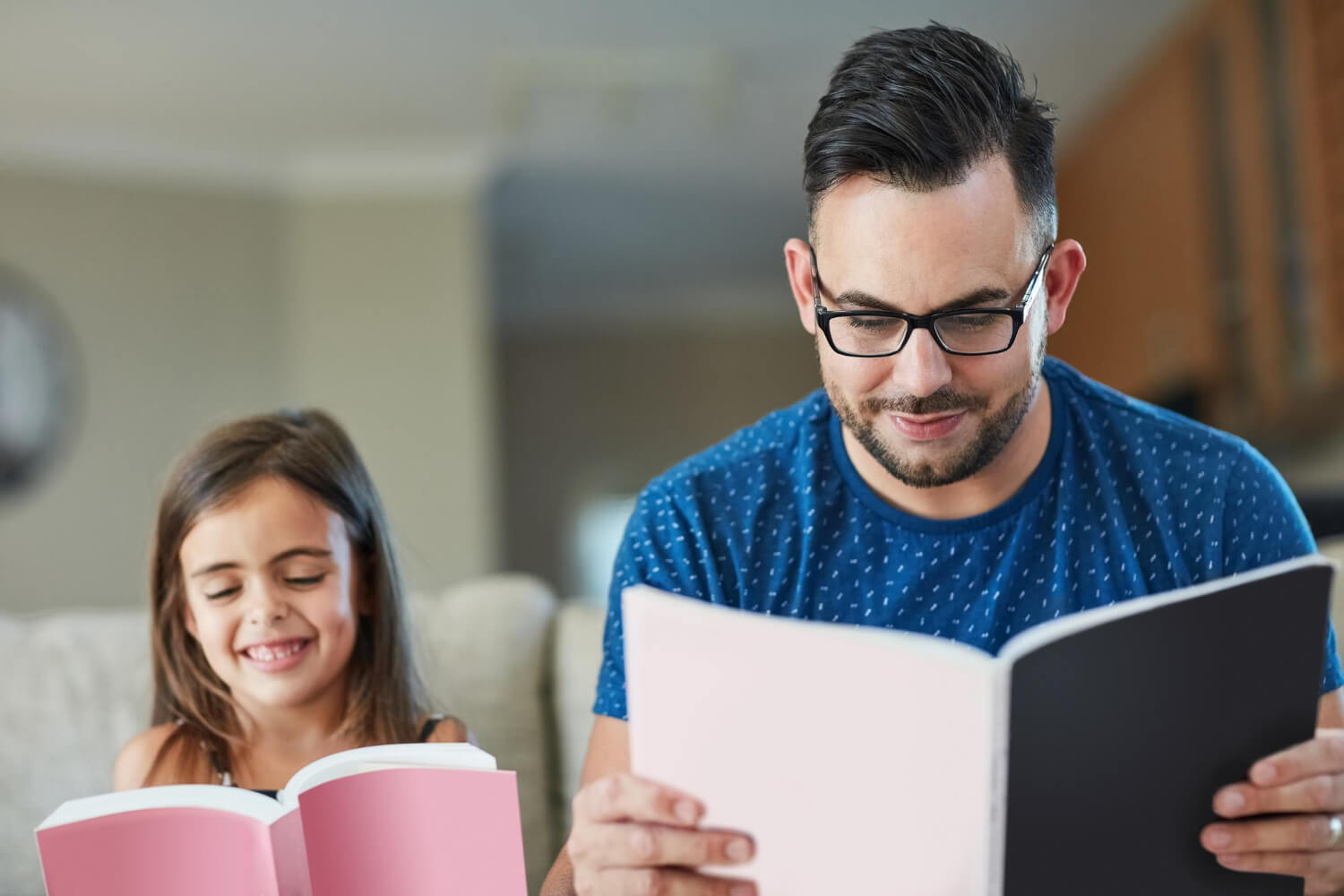 Ako sme spomínali, vaše dieťa nebude čítať literatúru, ktorá nie je pre neho. Nechajte ho rozhodnúť sa, aký žáner alebo o čom by sa rád niečo nové dozvedel. Keď pôjdete spolu na nákupy, zatiahnite ho do kníhkupectva. Keď ho neupútajú reči o knihách, ich prostredie určite áno. Knihy pre deti a mládež majú jednu veľkú výhodu – sú plné farieb a obrázkov, čo ich pozornosť ľahšie upúta a udrží. Aby tak rýchlo neprešiel späť na mobil.
Keď už začnú, nekritizujte
Dosiahli ste svoj vytúžený cieľ a vaše dieťa začalo čítať knihy. Tam ale vaša práca končí. Môžete sa ho opýtať, čo práve číta, ale nekritizujte jeho vkus. To je, ako keby ste kritizovali jeho obľúbeného interpreta alebo obľúbený školský predmet. Ak to nebudú knihy, ale rôzne magazíny alebo časopisy, aj to je výhra. Hlavne, nech číta. Môžete využiť svoju kreativitu a pokúsiť sa obsah, ktorý číta, pretaviť do života.
Ako sme spomínali príklad s hasičom, predstavte si, že spoločne idete so svojím synom po ulici a vidíte hasiča. Opýtajte sa svojho syna otázku, týkajúcu sa práve tohto povolania. Práve tým si oživí to, čo si v knihách načítal a ľahšie si to zapamätá. Zároveň sa vďaka nemu dozviete aj vy niečo nové. Znovu ale, ak niečo nevie, nezačnite ho kritizovať.
Zdroj: PR