Jaká je role umění v prostoru definovaném současnými digitálními technologiemi a umělou inteligencí? Jaký je vztah umělé inteligence a "umělecké inteligence" – inteligence, která je uchovávána a rozvíjena v rámci umělecké praxe? Na tyto otázky hledá odpovědi výstava AI: All Idiots. Vernisáž proběhne v úterý 14. 9. v MeetFactory.
Výstavu AI: All Idiots, která bude v Galerii MeetFactory k vidění do 24. 10., připravil kurátorský kolektiv kolem ScreenSaverGallery (Trnková, Javůrek, Meixnerová) – subjekt, kterému je vlastní rámec experimentování s výstavními kontexty a diváckou recepcí. Tyto principy nyní přenáší na plochu fyzické galerie, a na téma umělé inteligence.
Výstavě předcházelo důkladné zorientování se v oblasti galerijní prezentace fenoménu umělé inteligence, od výstupů vytvořených samotnou AI po umělecká díla umělců-lidí, kteří AI využívají ve své tvorbě, a vyhodnocení prezentačních strategií vůči publiku. Je zjevné, že u výstav zaměřených na AI se objevuje jistá didaktičnost, pomocí které se snaží představit umělou inteligenci divákům, v rámci výstav dochází k opakování děl, kladou vysoké nároky na diváka ve smyslu vstřebávání doprovodného textu.
Kurátoři se proto rozhodli sestavit obrovskou databázi obrazového materiálu, tzv. dataset. Čeští umělci, umělkyně a umělecká uskupení se skrze něj prezentují na internetu v rámci vlastních veřejně přístupných webových stránek nebo blogů. Veřejnosti jsou přibližováni skrze Artlist – největší tuzemskou on-line databázi současných umělců a umělkyň. Tato portfolia skýtají dohromady přes půl milionu digitálních fotografií a obrazů. Stačí to na to, aby si umělá inteligence vytvořila obraz o současném českém umění, a dovedla jeho výstupy napodobit?
Výstava AI: All Idiots je dalším výstupem vznikajícím pod hlavičkou Jiného poznání – dlouhodobého cyklu výstav Galerie MeetFactory. Po tématech poznávání světa lidmi s handicapem (Eva Koťátková: Rozhovory s monstrem), spiritualitě a různých formách víry (Spiritualities: Three Contemporary Portrayals of Transcendence and Beliefs), objevitelství a dobrodružství (Kde jsou lvi?/Ubi sunt leones?) a poznání a vědomosti skrze rostliny (Planted in the Body) se do Galerie MeetFactory dostává umělá inteligence coby další alternativa k dominantnímu racionalistickému modelu poznání.
Vernisáž výstavy proběhne v úterý 14. 9. od 19:00. Ve stejný den bude zahájena také výstava v Galerii Kostka – One Legged Pigeon uměleckého dua Barbora Zentková & Julia Gryboś, a v rezidenčním patře budou otevřené ateliéry. Vstup je do všech prostor zdarma.
AI: All Idiots
15. 9.–24. 10. 2021
Galerie MeetFactory
Kurátoři: ScreenSaverGallery
Realizace: Jana Bernartová, Vilém Duha, Andreas Gajdošík, Aimee Zia Hasan, Vladimír Havlík, Tomáš Javůrek, Marie Meixnerová, Matěj Smetana, Petra Ševců, Barbora Trnková
Technické řešení: Tomáš Javůrek, Kamil Jeřábek, Jaromír Pražák
Architektura výstavy: Jan Tomšů
Vernisáž: 14. 9. 2021
Vstupné: Akce je zdarma.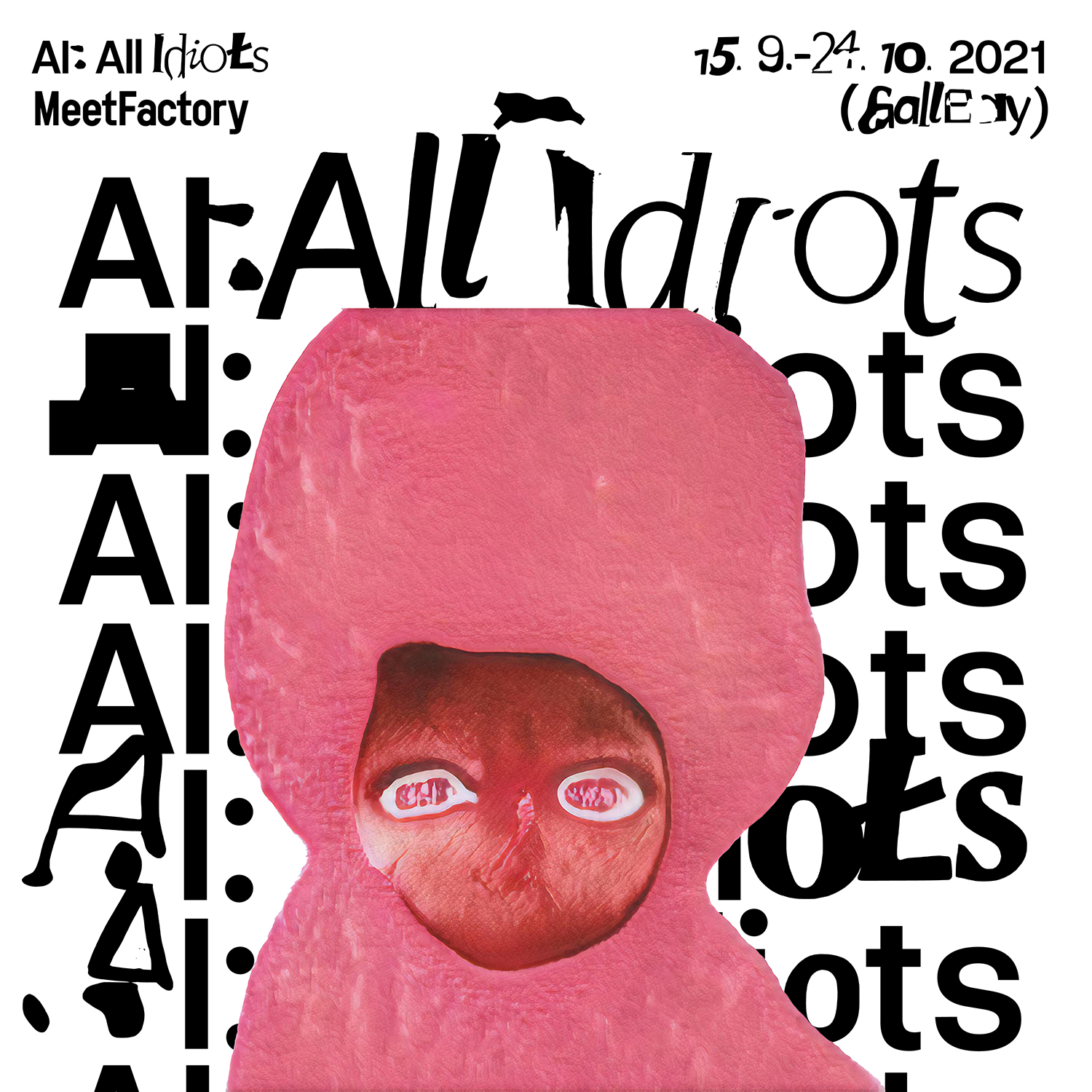 Zdroj: MeetFactory