ABBA, najúspešnejšia popová skupina všetkých čias, oznámila, že sa prvýkrát po 40-tich rokoch vracacia so sériou koncertov. Prvý koncert sa uskutoční 27. mája 2022 na ktorom uvidíme digitálnu Agnethu, Björna, Bennyho a Anni-Frid s desaťčlennou kapelou v londýnskej ABBA aréne postavenej výlučne pre tento účel. Na nový štúdiový album sa môžete tešiť už 5. novembra 2021.
Digitálne verzie členov skupiny ABBA boli vytvárané dlhé týždne a mesiace pomocou techniky snímania pohybu (tzv. motion-capture) v spolupráci všetkých štyroch členov kapely a 850 členného tímu Industrial Light & Magic, spoločnosti založenej Georgom Lucasom, pre ktorého to znamená prvý vstup do hudobného priemyslu.
Po neuveriteľných 40 rokoch od posledného štúdiového albumu The Visitors nahrala ABBA nielen dve nové piesne "I Still Have Faith In You" a "Don't Shut Me Down", ktoré obe zaznejú na plánovaných koncertoch, ale aj úplne nový album. Novinka Voyage, ktorú spoločne nahrali v Bennyho štúdiu Riksmixningsverket v Štokholne, bude celosvetovo vydaná 5. novembra pod záštitou Universal Music Group.
Koncerty projektu ABBA Voyage budú slávnostne zahájené 27. mája 2022 v ABBA Arena, najmodernejšej aréne s kapacitou 3 000 osôb, ktorá sa nachádza v olympijskom parku Queen Elizabeth Olympic Park v Londýne. Predbežná registrácia na zakúpenie lístkov je otvorená od 2. septembra na abbavoyage.com s tým, že hlavný predaj lístkov sa začne až v utorok 7. septembra. Podrobnejšie informácie nájdete nižšie.
Koncert ABBA Voyage vzniklo vďaka pomoci týchto ľudí: producent Svana Gisla (David Bowie Blackstar/Lazarus, Beyoncé and Jay Z pre HBO, Springsteen and I), producent Ludvig Andersson (And Then We Danced, Yung Lean – "In My Head", Mamma Mia! Here We Go Again), režisér Baillie Walsh (Flashbacks of a Fool, Being James Bond, Springsteen and I), výkonný koproducent Johan Renck (Spaceman, David Bowie Blackstar/Lazarus, Chernobyl) a choreograf Wayne McGregor CBE (The Royal Ballet, Company Wayne McGregor, Paris Opera Ballet).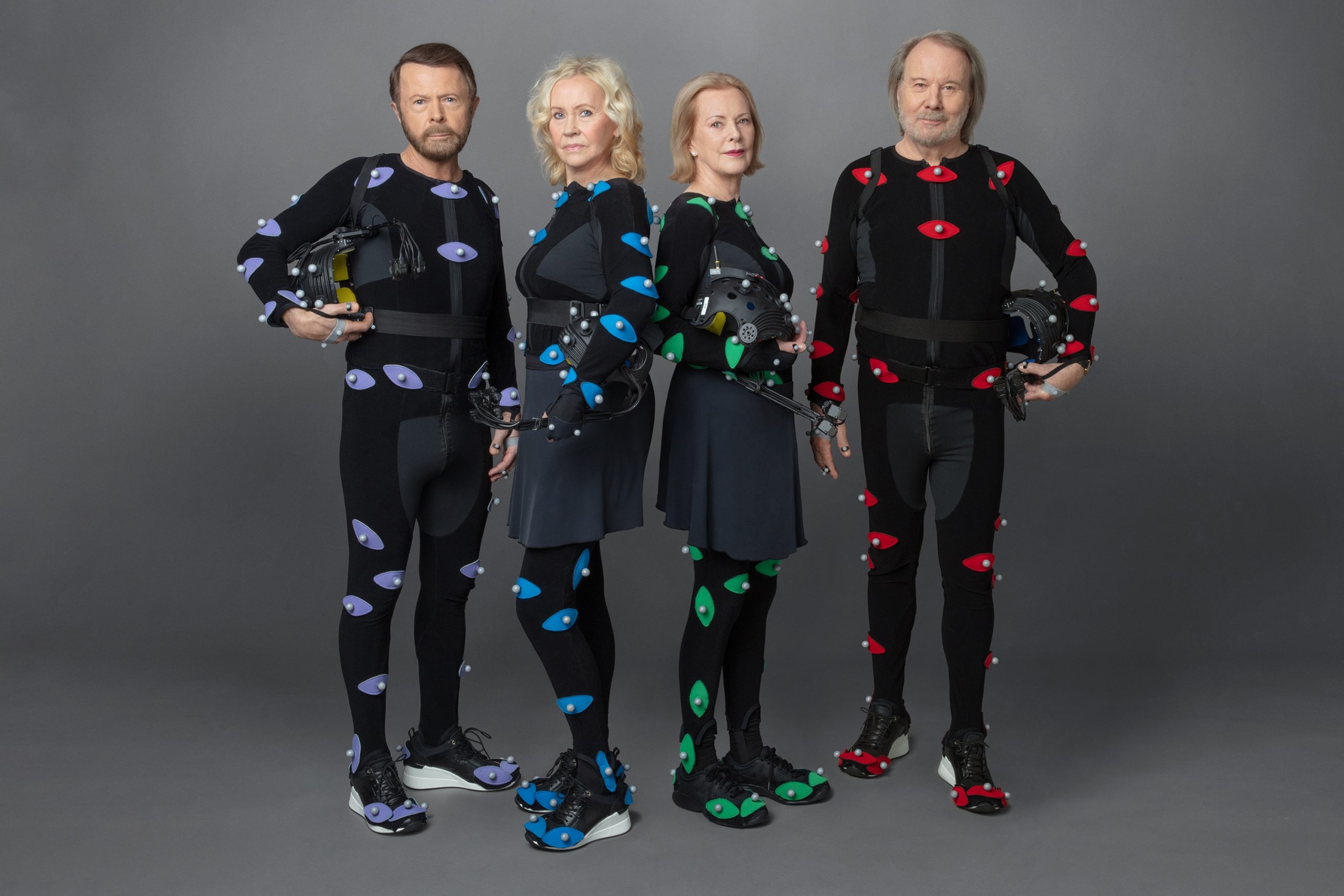 Svana Gisla, producent a Ludvig Andersson, producent: "Čaro ABBA a herkulovské úsilie celého tohto tímu dnes dosahuje dlho očakávaný míľnik. Je to pre nás veľmi dôležitý okamih, kedy môžeme túto snahu konečne zdieľať so svetom. Nemôžeme sa dočkať, kedy vás privítame v našej aréne vo východnom Londýne, na mieste, kde sme tak šťastní."
Baillie Walsh, režisér: "Sledoval som, ako v roku 1974 vyhrala ABBA Eurovision song contest a nikdy by mi nenapadlo, že o 47 rokov neskôr budem s nimi na tejto mimoriadnej plavne. Život je niekedy zvláštny a nádherný."
Wayne McGregor, choreograf: "Predstavte si to: vyrastať v severnom Anglicku v 70. rokoch a učiť sa spoločenské, latinské a disko tance na neuveriteľné piesne skupiny ABBA. Mal som osem a bol som úplne nadšený. Ale späť do roku 2020: som vo Švédsku a tancujem s ABBA – teraz už naozaj! Mal som 50 a bol som rovnako nadšený ako predtým. V tom je čaro ABBA. S odvážnym tímom sme zdieľali množstvo kreatívnych a radostných dobrodružstiev, aby sme ABBA Voyage umožnili nemožné: technologické kúzlo, najmodernejšie ponorenie do ich hudby a zábavné inovácie. A stále v srdci máme nové piesne, nové pohyby, klasické pohyby: ABBA je TANEC a vždy bude. Uvidíme sa na tanečnom parkete."
Sir Lucian Grainge, CEO Universal Music Group: "Od samého začiatku svojej kariéry potom, čo som mal tú česť s nimi pracovať, bola moja obrovská radosť byť obklopený skupinou ABBA a ich hudbou. Ich neobmedzená kreativita a nadčasové melódie nás nútia chcieť sa s nimi spájať vo všetkom, čo robia, pretože vieme, že to bude naozaj skvelé.
Videoklip k piesni "I Still Have Faith In You" režírovala kreatívna skupina Shynola
Vstupenky na ABBA Voyage budú dostupné od nedele 5. septembra 10.00 ráno pre fanúšikov, ktorí si preobjednajú album z oficiálneho ABBA obchodu. Pre tých, ktorí sa zapísali do predbežnej registrácie bude predaj spustený od 10:00 ráno v pondelok 6. septembra a pre všetkých ostatných až nasledujúci deň v rovnakom čase. Vstupenky zoženiete na abbavoyage.com. Štúdiový album Voyage vyjde 5. novembra pod záštitou Universal Music Group a bude k dispozícii na všetkých streamovacích službách ako Spotify, Apple Music a ďalších, a zároveň vyjde aj ako CD a LP.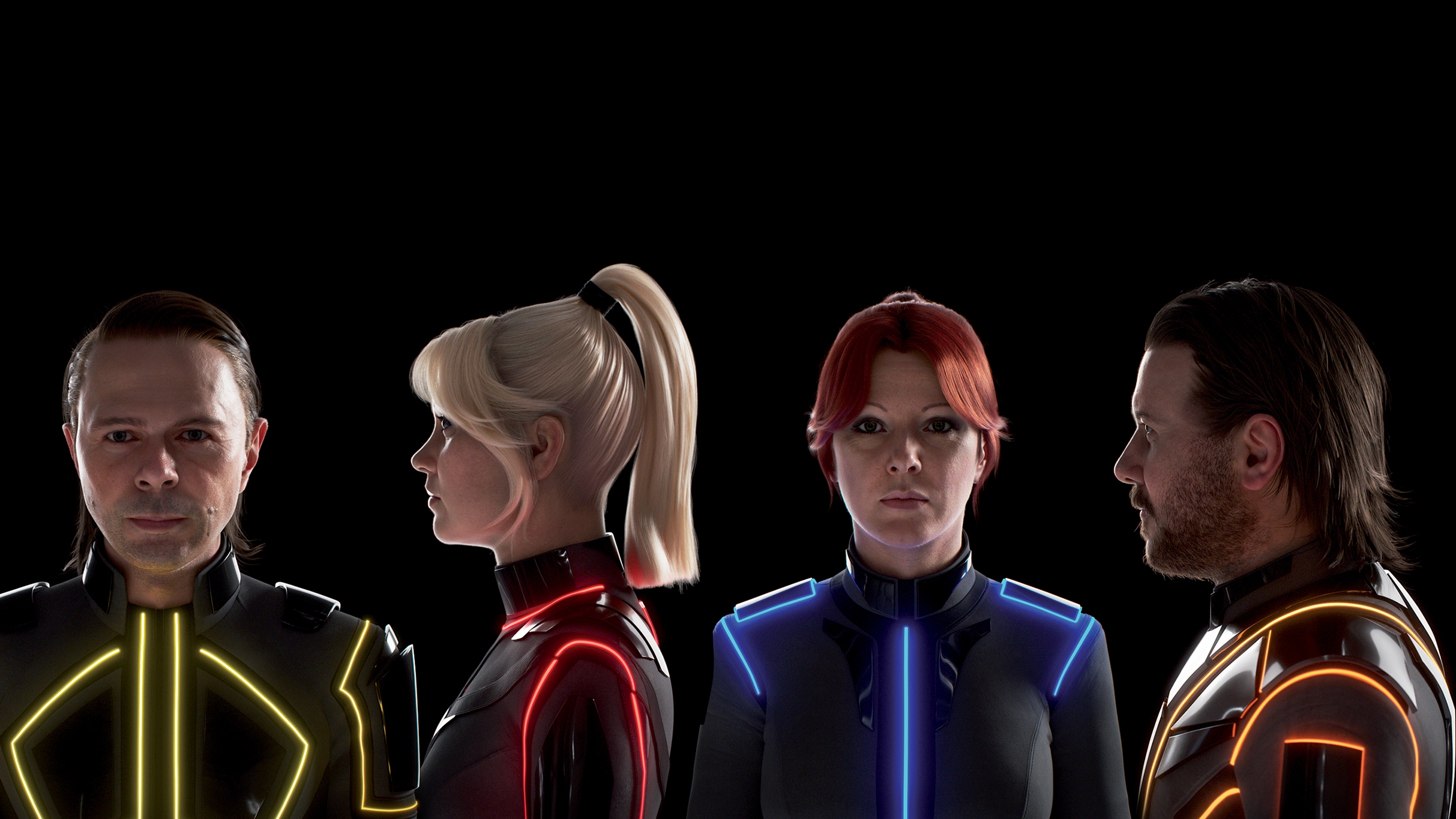 ODKAZ KAPELY FANÚŠIKOM
Už je to nejaký čas, čo sme spolu robili hudbu. Vlastne skoro 40 rokov. Na jar roku 1982 sme si dali prestávku a teraz sme sa rozhodli, že je na čase ju ukončiť. Vraví sa, že by bolo po 40 rokov nemožné nadviazať na predošlý album The Visitors, ale aj tak sa nám to podarilo. Pravdupovediac, hlavnou inšpiráciou opätovného návratu k nahrávaniu bolo vytvoriť veľkolepý a asi najdivnejší koncert, o akom sa nám mohlo snívať. Budúcu jar budeme môcť sedieť v publiku a sledovať ako naše digitálne ja predvádza nové piesne na pódiu vo vlastnej aréne postavenej v Londýne. Úžasné a divné!
Všetkým vám, ktorý ste nás počas posledných desaťročí sledovali:
Ďakujeme, že ste čakali – je čas začať novú cestu.
"Vravíme tomu jednoducho – "Voyage" a skutočne plávame v nezmapovaných vodách. S pomocou nanašich mladých ja cestujeme do budúcnosti. Nie je ľahké to vysvetliť, ale toto sa ešte v minulosti nestalo."
(Benny) "Je ťažké povedať, čo ma na tomto projekte bavilo najviac. Či to bolo vytváranie konceptu spoločne so všetkými alebo to, že sme mohli po 40-tich rokoch byť opäť spolu v štúdiu. Myslím, že počuť spievať Fridu a Agnethu je ťažké čímsi prekonať. Keď prídete do arény, budete mať všetky štyri spoločne s úplne dokonalou 10-člennou kapelou. A aj keď nie v ľudskom tele, budeme vďaka práci kreatívneho tímu a ILM práve tam, s vami."
(Anni-Frid) "Prvé sessions v roku 2018 boli veľká zábava, a keď mi Benny zavolal a spýtal sa, či by som ešte nespievala, skočila som na to! A tie pesničky! Môj rešpekt a láska patrí týmto nesmierne talentovaným, skutočne geniálnym skladateľom! Bola to radosť znovu pracovať ako kapela. Z toho, čo sme urobili, som nadšená a dúfam, že sa rovnako budú cítiť aj fanúšikovia."
(Agnetha) "Keď sme sa dali v štúdiu dokopy, nemala som ani tušenie, čo čakať… Bennyho nahrávacie štúdio je tak priateľské a bezpečné, že kým som si to uvedomila, užívala som si to! Ťažko uveriť, že konečne nadišiel čas podeliť sa o to so svetom!"
(Björn) "Tie dve sú úžasné speváčky. Totálne ma dostalo, ako tie piesne predniesli. Sú to naozajstné hudobníčky, zaujaté kúzlom popových hviezd a pritom sa skvelo bavia svojou kreativitou v nahrávacom štúdiu. Projekt Voyage do nás vložil nový život viac, než len jedným spôsobom."
"Tak ešte raz, ďakujeme za čakanie! Dúfame, že vás uvidíme v ABBA aréne, pretože sme do tých našich avatarov vložili veľkú časť z nás. Nie je prehnané tvrdiť, že sme späť."
Agnetha, Björn, Benny, Anni-Frid
Stockholm, Švédsko, 2. septembra 2021
ABBA – Don´t Shut Me Down
ABBA – I Still Have Faith In You
ABBA Voyage: The Journey Is About To Begin
Zdroj: TS