Smells like teen spirit? Príď s nami zažiť atmosféru nefalšovanej klubovej noci divokých rokov deväťdesiatych! Na parkete stretneš Kurta, Roberta Smitha či bratov Gallagherovcov, s ktorými to roztočíš na najtvrdšie hudobné pecky grunge-u, britpopu a rocku. Spotené vlasy a rozkopané tenisky si na zodpovednosť zoberú DJi Trashman a Hellhound.
DJ Trashman je známy DJ zo zoskupenia Voodoo Beats, ktorý nám zahrá hity zo svojho mládí. Tešiť sa môžeme na najväčšie pecky z britpopu, grunge, neo punku, ale aj MTV popu.
DJ Hellhound si vychutnáva notoricky známe eurodance a nu metalové hitovky, čo znamená, že Limp Bizkit, Haddaway, Rage against the machine či Scatman John v jeho setoch rotujú na pravidelnej báze.
---
20. 8. (piatok)

Štart: 22:00 hod.

Vstup: 5€
FB event: www.facebook.com/events/1822361314636281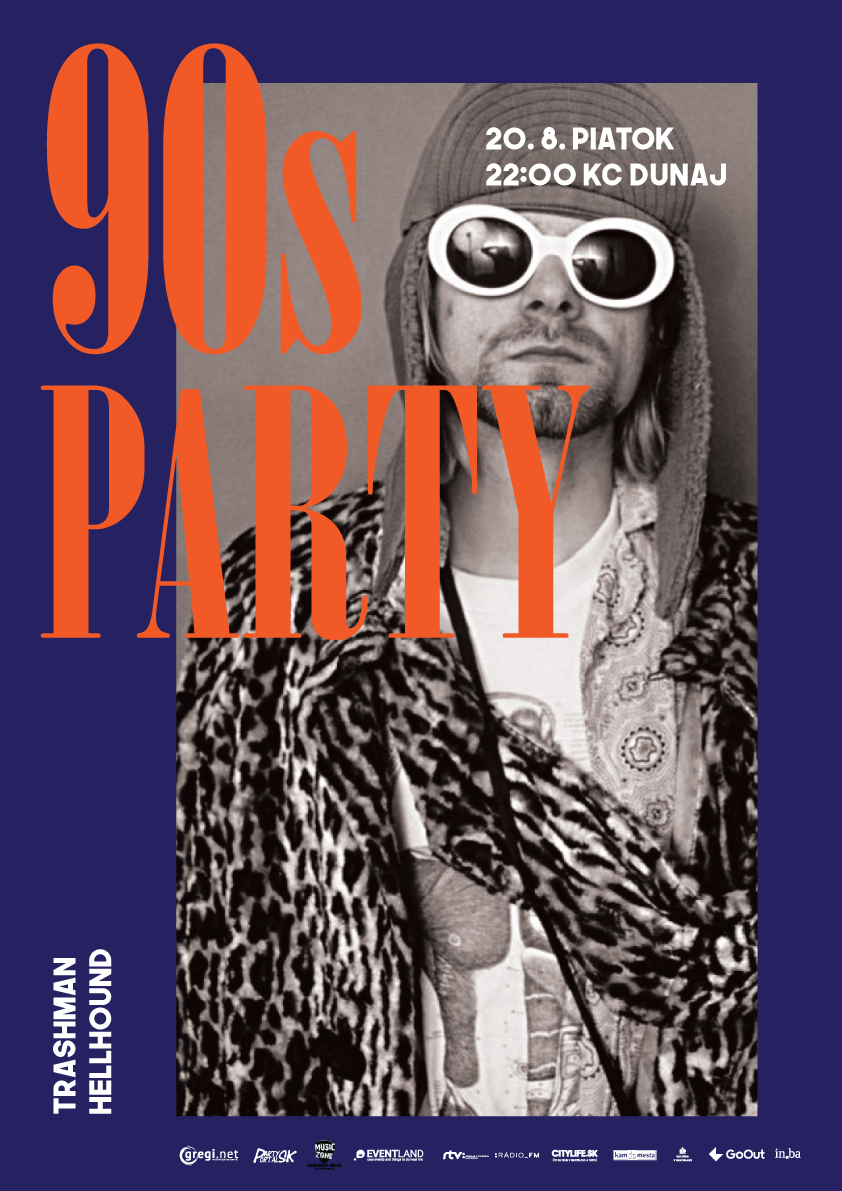 Zdroj: KC Dunaj