Začiatkom januára sa spustil 9.ročník multižánrovej ankety RUKA HORE AWARDS! Už minulý ročník ukázal ako si ľudia vážia hudobný prínos slovenskej a českej scény svojím hlasovaním, čo sa číselne odrazilo do výšky 40 000 hlasov. Po ďalšom náročnom pandemickom roku však umelci tvorili i naďalej, a preto RUKA HORE AWARDS / https://awards.rukahore.sk/ / prináša opäť hlasovanie, aby fanúšikovia ocenili, a zároveň vybrali to najlepšie z daných kategórii.
Meranie popularity slovenských spevákov, speváčok či skupín vyhlasovali rôzne hudobné anktey už od roku 1998, vtedy najúspešnejšia anketa Slávik vyhlásila víťazov až v 15.ročníkoch, kde posledné roky číslo klesalo až na alarmujúcich 5 000hlasov, a preto na základe neustáleho poklesu sa nakoniec rozhodli usporiadatelia anketu úplne zrušiť. Nato nadviazalal v roku 2013 hudobná multižánrová platforma Ruka Hore, ktorá začala podporovať umelcov aj po tej hodnotiacej stránke, čím bolo meranie ich tvorby za isté obdobie. Ruka Hore Awards minulý rok odvysielala svoj prvý GalaStream, ktorý je stále aktívny na kanáli Ruka Hore: https://youtu.be/qV7HYLgGqOs.
Ruka Hore Awards ako plnohodnotný nástupca
Ruka Hore vznikla presne v roku 2013, kedy jedna z najúspešnejších televíznych ankiet Slávik skončila. Keďže Ruka Hore prináša umelcom všetko pod jednou strechou ako album, merch, digitály a platformu, kde sa vedeli umelci odprezentovať spustili 1.ročník Ruka Hore Awards, ktorý z roka na rok rástol, no najprelomovejší nastal 2020, kedy hlasovanie dosiahlo hranicu 17 000. Ruka Hore koncom roka spustila celkový rebrand značky, ktorú pokrstila špeciálnym krátkym, hudobným filmom, v ktorom mashopovo odznelo vyše 27 interpretov. Následne 10.januára spustili 8.ročník Ruka Hore Awards s výsledkom, ktorý prekonal nielen svoju hlasovaciu hranicu, ale aj hranicu jedinej hudobnej ankety, ktorá sa venovala umelcom a to bol Slávik.
Minulý rok prebehol 8.ročník v špeciálnej grafike pripomínajúca hromobitie v hudobných žánroch, tento rok grafiku opäť refreshli a pripomína vintage premietanie v spojitosti zo zvukovými vlnami.
Ruka Hore tak odštartovala 9.ročník jedinej multižánrovej ankety na Slovensku, do ktorej sa môže zapojiť každý, stačí len vyplniť svoj mail a zahlasovať v jednotlivých kategóriách. Po zahlasovaní vo všetkých kategóriách sa tak fanúšikovia kvalitnej hudby môžu odmeniť hodnotnými cenami, ktoré darovali partneri 9.ročníka Ruka Hore Awards ako napríklad Fiat 500e na mesiac, mobilné telefóny SAMSUNG, reproduktory JBL, kolobežka XIAOMI a iné.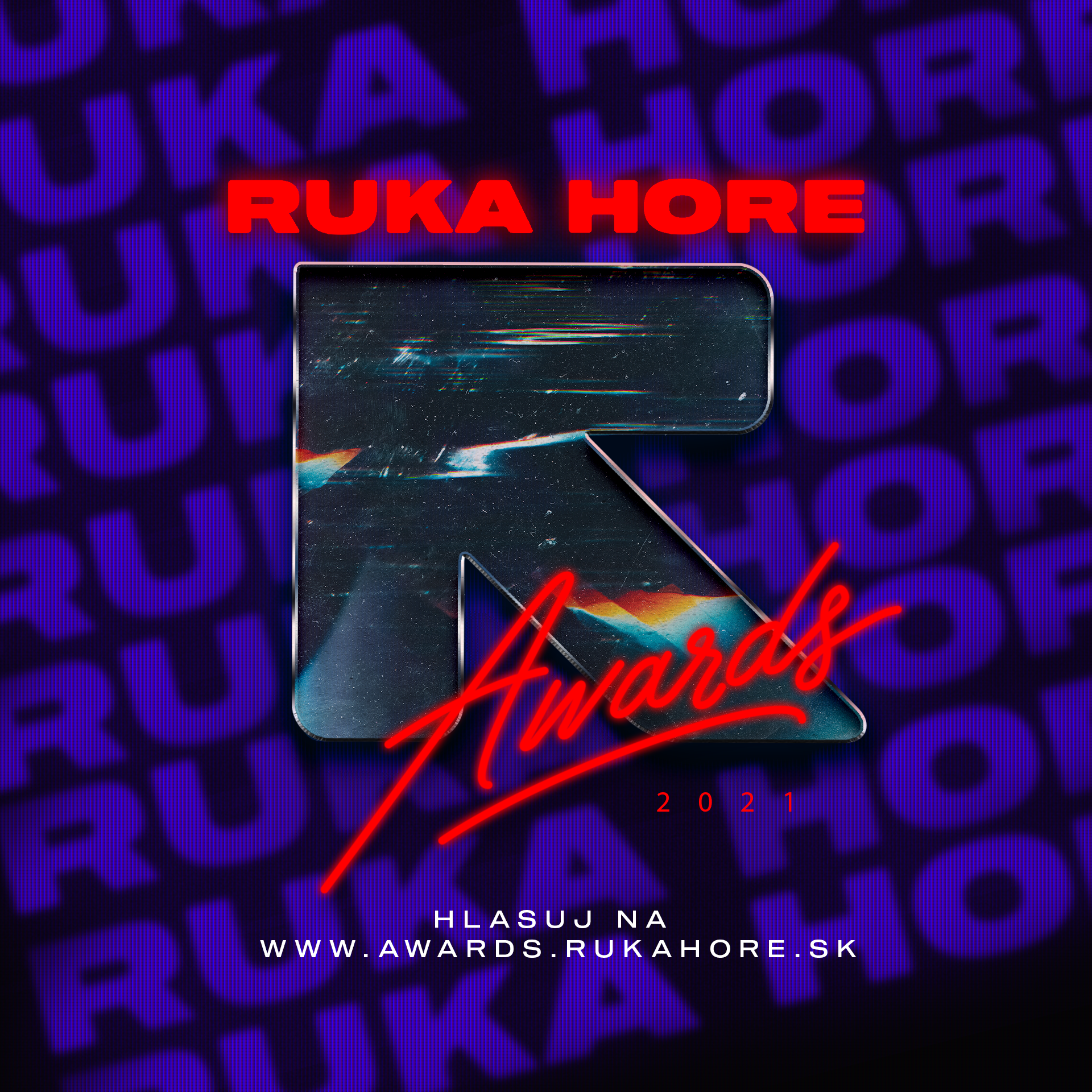 https://awards.rukahore.sk/
https://www.instagram.com/RukaHore/
https://www.facebook.com/RukaHore
Zdroj: PR/BRAND MANAŽÉR JANA TRELLOVÁ/RUKA HORE &RUKA HORE AWARDS