Len pred pár dňami oslávila 10. narodeniny a už má na konte svoju prvú knižku. Alexia Evans je Slovenka, v žilách jej koluje medzinárodná krv a pre svojich rovesníkov napísala príbeh s názvom Planéta Subila. Výnimočný knižný počin sa dočkal oficiálneho vydania v júli tohto roka.
Na slovenskú knižnú scénu v týchto dňoch vstupuje nový objav. Jej meno je Alexia Evans a prináša svoju prvotinu Planéta Subila, prostredníctvom ktorej čitatelia vstúpia do sveta detskej predstavivosti.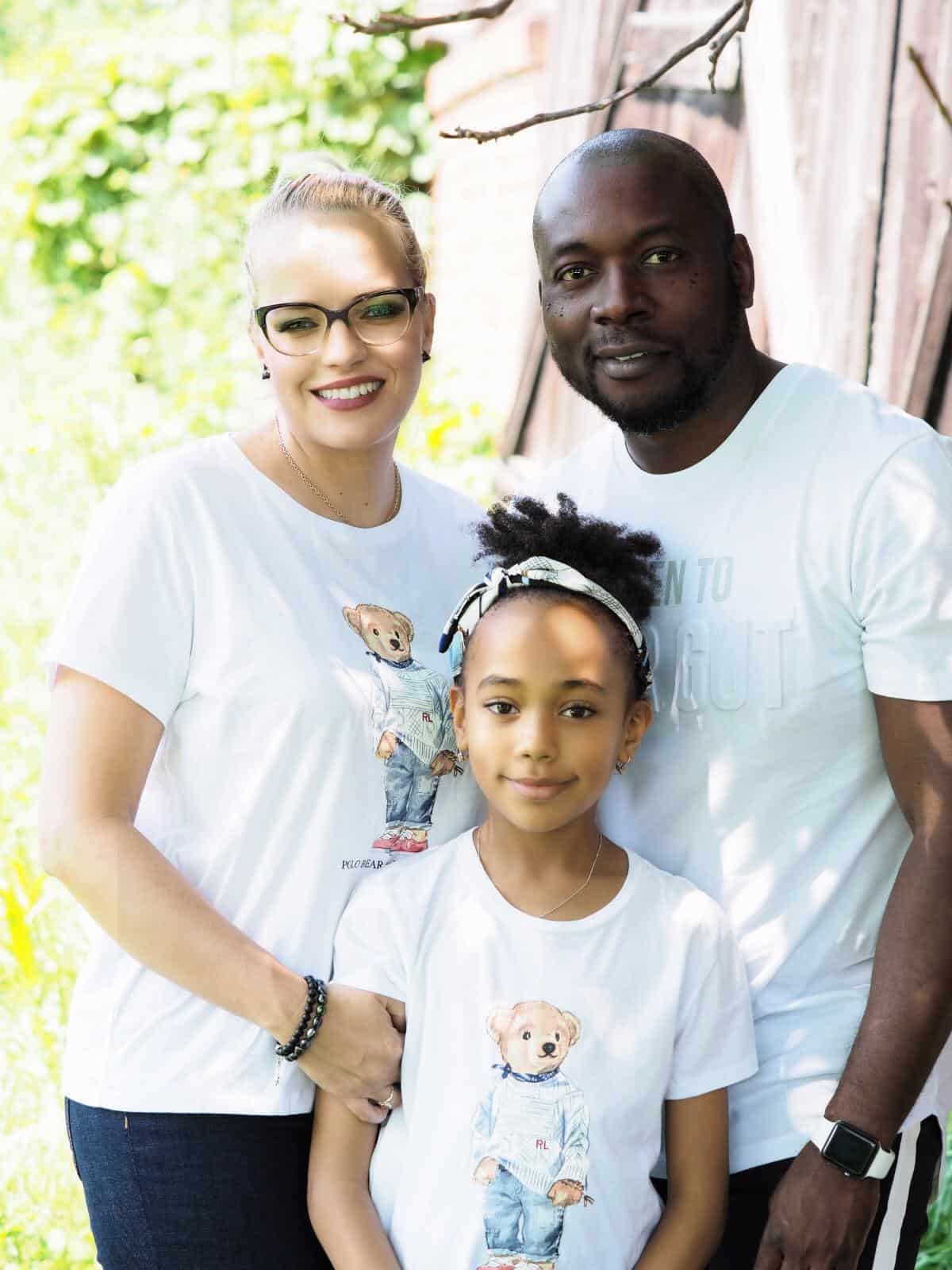 Planéta Subila je prvým príbehom z pera Lexi, ktorý uzrel svetlo sveta oficiálne ako knižka, no ani zďaleka nie je prvým príbehom, ktorý Lexi napísala. Ako prezrádza, svoje vlastné príbehy totiž písala doslova, odkedy si pamätá. Tvoriť začala už v troch rokoch. Keďže ešte nevedela písať, o pomoc poprosila rodičov: "V tom čase som si nakreslila vlastný príbeh a požiadala som rodičov, aby mi do príbehu dopísali slová, ktoré som im sama nadiktovala. Tak nejako sa to všetko začalo a neskôr som už písala sama vlastné príbehy."
Svoju prvú knižku Planéta Subila sa rozhodla venovať svojmu starému otcovi. Práve on Lexi odmalička rozprával príbehy od výmyslu sveta a od detstva v nej pestoval lásku k čítaniu knižiek a k písaniu. Vďaka dedkovi Lexi objavila svojho dnes obľúbeného spisovateľa, ktorým je švédsky lekár a autor Axel Munthe. "Môj dedko mi čítal jeho knihy. Mojou najmilšou je Kniha o San Michele. Jedno leto som sa s babkou a dedkom vybrala navštíviť dom Muntheho na ostrove Capri. S Munthem mám aj niečo spoločné a to je láska k zvieratám, ktorým pomáhal a ochraňoval ich," prezrádza Lexi.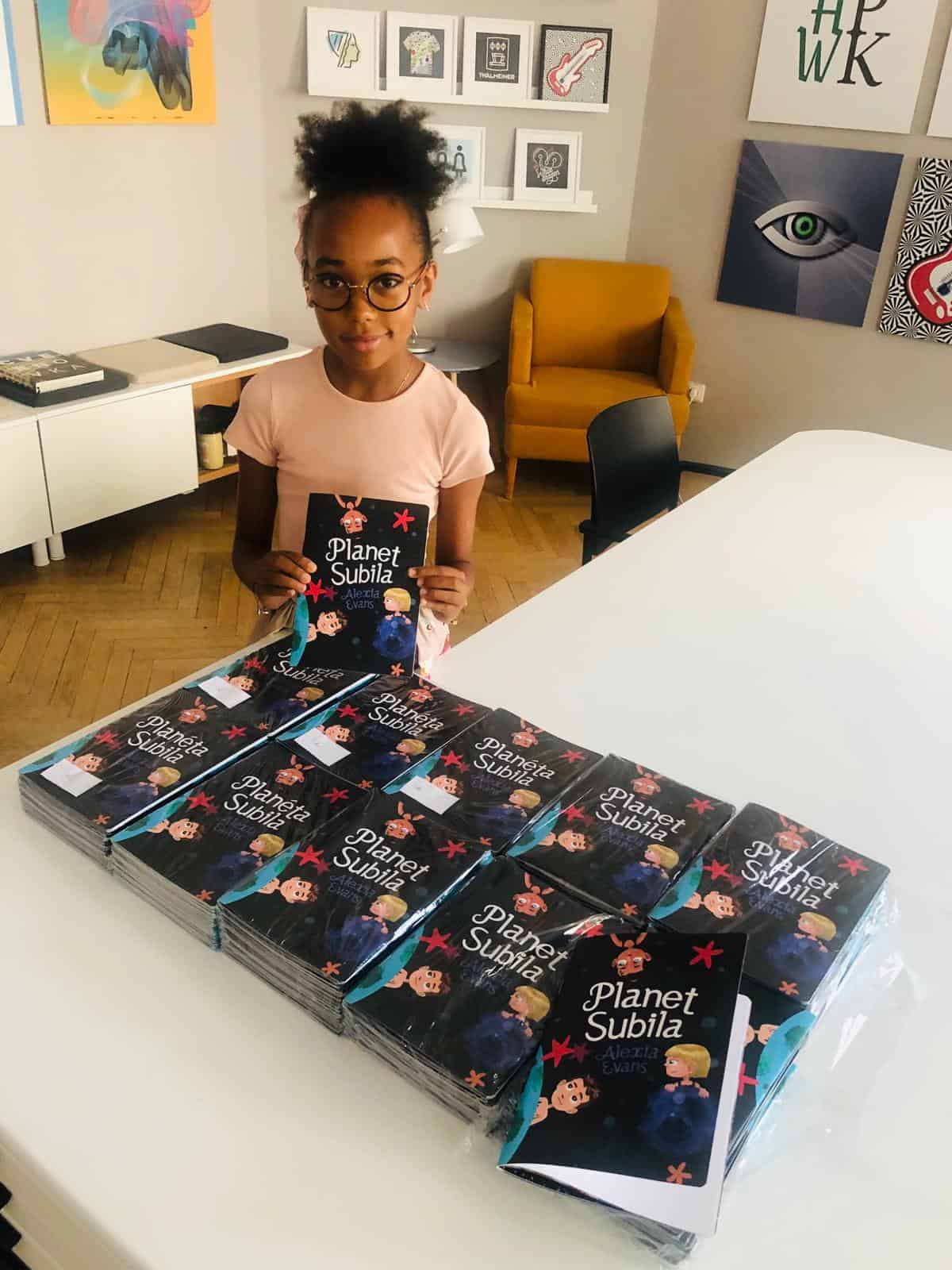 Dôležitý okamih, kedy písanie príbehov prestalo byť pre Lexi iba hobby a "prekročilo prah jej detskej izby", nastal počas tohtoročného jarného lockdownu. Vtedy sa rozhodla napísať a vydať príbeh Planéta Subila. Knižka oficiálne vyšla v júli s vydarenými kresbami z dielne ilustrátora Viliama Slaminku.
Zaujímavé je, že hoci je Planéta Subila len prvou knižkou z pera mladučkej autorky, vychádza hneď v dvoch jazykoch – v slovenčine aj v angličtine. Keďže Lexi vyrástla v prostredí multikultúrnej rodiny, oba jazyky ovláda ako svoje materinské. Preto bolo pre ňu prirodzené, napísať knižku dvojjazyčne. "Chcem písať nielen pre slovenských, ale aj pre medzinárodných čitateľov. Teší ma, že si moju knižku môžu prečítať nielen deti u nás na Slovensku, ale aj v zahraničí," vysvetľuje. "Sme veľmi hrdí na našu malú spisovateľku. Je to úžasný pocit, keď vidíte svoje dieťa rozvíjať sa, rásť a podporovať ho v tom, čo robí s radosťou," dodávajú rodičia Lexi.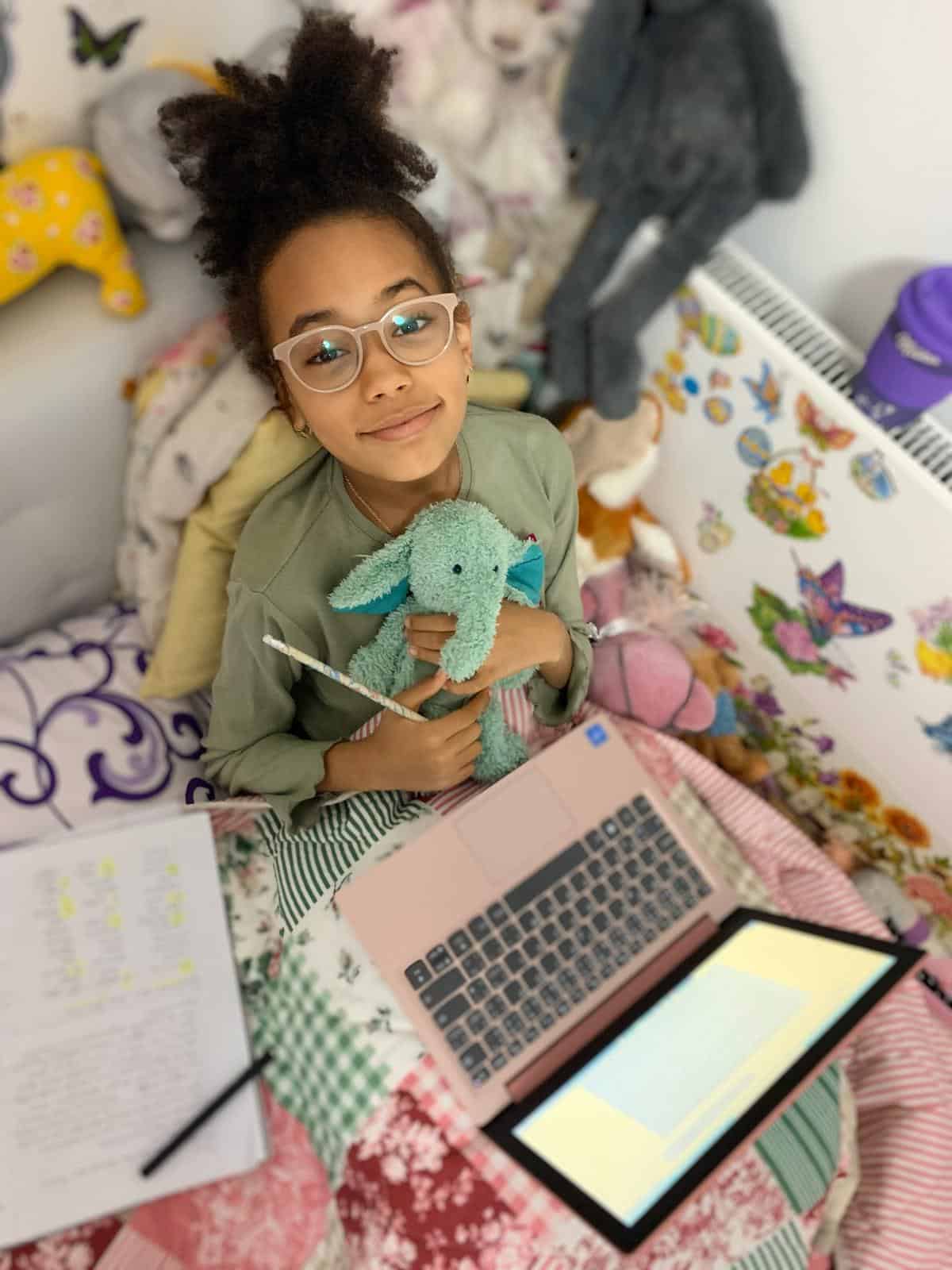 Od vydania Planéty Subila ubehlo už niekoľko týždňov, a Lexi sa stále teší z nadšených reakcií verejnosti i médií. Na základe pozitívnych reakcií sa rozhodla Planétu Subila vydať tiež vo forme audioknihy, ktorú načítala americká spíkerka Kae Marie Denino.
Zatiaľ čo si fanúšikovia čítajú jej prvú knižku, Lexi už pracuje na pokračovaní príbehu Planéta Subila. Zároveň na svojom webe a sociálnych sieťach avízuje svoju druhú knižku Mira´s Vet Diary (Denník veterinárky Miry). Aktuálne prebieha kampaň na platforme Publishizer: https://publishizer.com/miras-vet-diary/, ktorej cieľom je 500 preobjednávok knižky a Alexiin prvý medzinárodný vydavateľský kontrakt.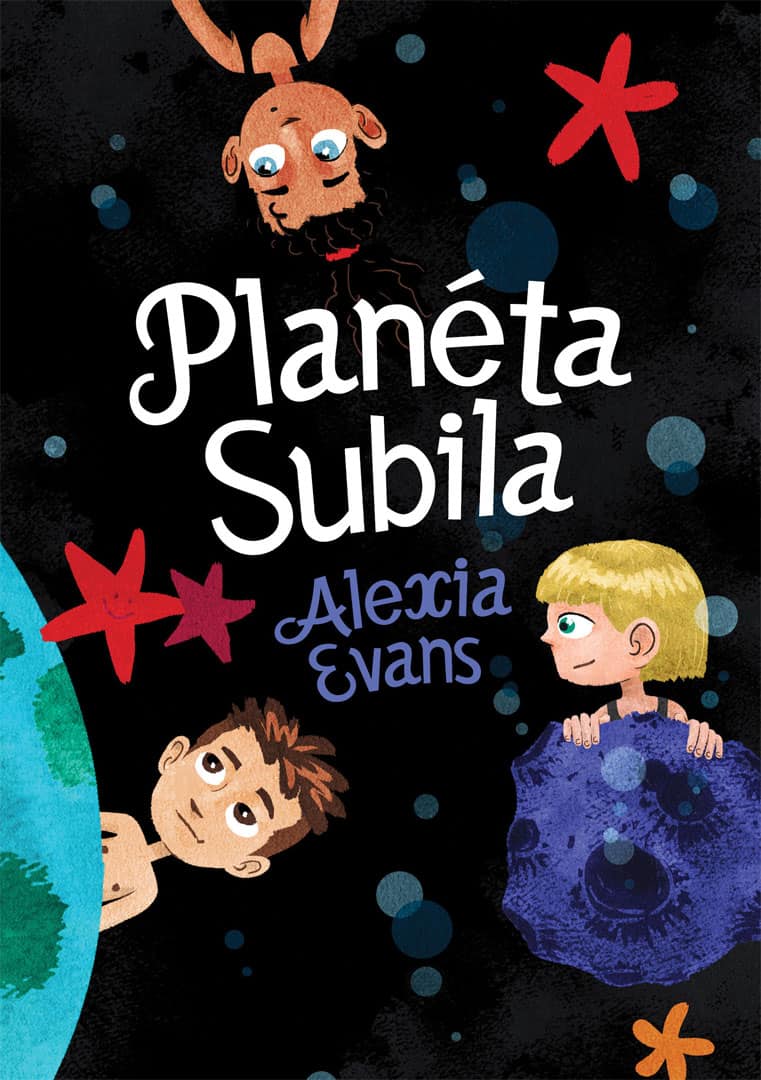 Anotácia Planéta Subila
Rozi, Mia a Max sa jednej noci vybrali plávať a objavili cestu do nového sveta. Uviazli na novom mieste len s jediným zdrojom jedla a stretli nového priateľa na záhadnej planéte. Nevedia uniknúť a potrebujú sa vrátiť na Zem. Dostanú sa domov?
Planéta Subila je príbeh trojice detských hrdinov z pera detskej autorky, jednej z najmladších spisovateliek na svete Alexie Evans, napísaný pre deti.
BIO Alexia Evans
Lexi pochádza z multikultúrneho prostredia, kde sa spája vplyv západnej Afriky a hodnôt centrálnej Európy. Vyrastajúc v tak pestrých a rôznorodých kultúrach, zároveň tak podobných, od malička spoznávala svet príbehov a folklóru, čo jej pomohlo rozvinúť cit pre dobrodružstvo a rozprávanie príbehov. Svoju prvú knižku (nepublikovanú) napísala, keď mala tri roky – krátke ilustrácie s textom, nazvanú "Ako sa motýľ vrátil domov." Doteraz napísala ďalších 5 knižiek. Lexi sa narodila v roku 2010, čím sa radí k jedným z najmladších spisovateľov na Slovensku a aj na svete. Jej vášňou sú zvieratá, príroda, móda, fotografovanie, hudba, yoga a tanec. Ako sama hovorí: "Rada robím veľa vecí, ale keď si sadnem a začnem písať, všetko je preč a slová prúdia okolo mňa, som súčasťou príbehu, ktorý tvorím." Keďže je Lexi bilinguálna, svoje knihy píše v angličtine aj slovenčine. Lexi žije v Bratislave so svojimi rodičmi. Popri písaní svojich prvých knižiek sníva o práci veterinárky alebo botaničky.
Facebook @alexiaevansbooks.com
Instagram @alexiaevansbooks.com
YouTube @alexiaevansbooks.com
www.alexiaevansbooks.com
Zdroj: TS