V lete minulého roka sa prostredníctvom svojej knižnej prvotiny Planéta Subila predstavila talentovaná, iba 10 – ročná spisovateľka Alexia Evans. Teraz predstavuje svoju druhú knižku Mira´s Vet Diary (Denník veterinárky Miry).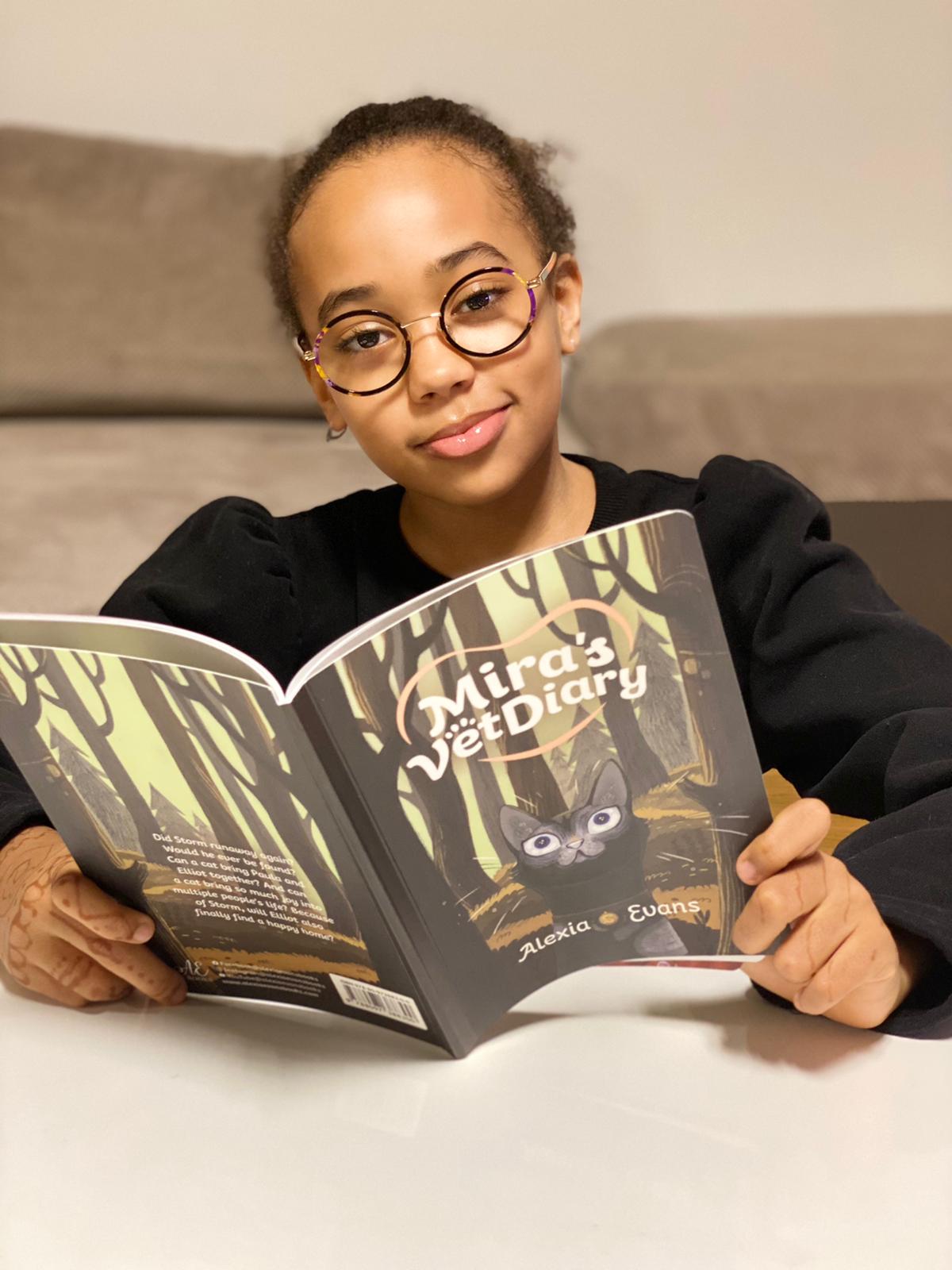 Alexia Evans je Slovenka, v žilách jej koluje medzinárodná krv a pre svojich rovesníkov napísala vlani príbeh s názvom Planéta Subila. Od jej knižného debutu ešte neuplynul ani rok a už prináša ďalšiu knižku. Druhá kniha z pera Alexie Evans sa volá Denník veterinárky Miry. Je to príbeh o kocúrovi a jeho ceste za šťastím. Príbeh je písaný z rôznych uhlov pohľadu a veterinárka Mira ho vyrozpráva deťom so šťastným koncom. Lexi sa rozhodla novú knižku venovať svojej babičke.
Knižku, ktorej hlavnou hrdinkou je veterinárka, sa Lexi rozhodla napísať, pretože sama je veľkou milovníčkou zvierat."Zvieratká mám od malička veľmi rada a vždy boli v mojej blízkosti. Mám dva zajačiky – Ginger a Aryu a ešte dve vodné korytnačky. U mojej babky mám aj psíka Miu, ktorú rada trénujem. Zvieratká sú veľká zodpovednosť a preto nejde o to mať ich čo najviac, ale starať sa o ne a venovať sa im." Veľkou inšpiráciou vo vzťahu k zvieratám je pre Lexi aj jej obľúbený spisovateľ – švédsky lekár a autor Axel Munthe. "Môj dedko mi čítal jeho knihy. Mojou najmilšou je Kniha o San Michele. Jedno leto som sa s babkou a dedkom vybrala navštíviť dom Muntheho na ostrove Capri. S Munthem mám aj niečo spoločné a to je láska k zvieratám, ktorým pomáhal a ochraňoval ich," prezrádza.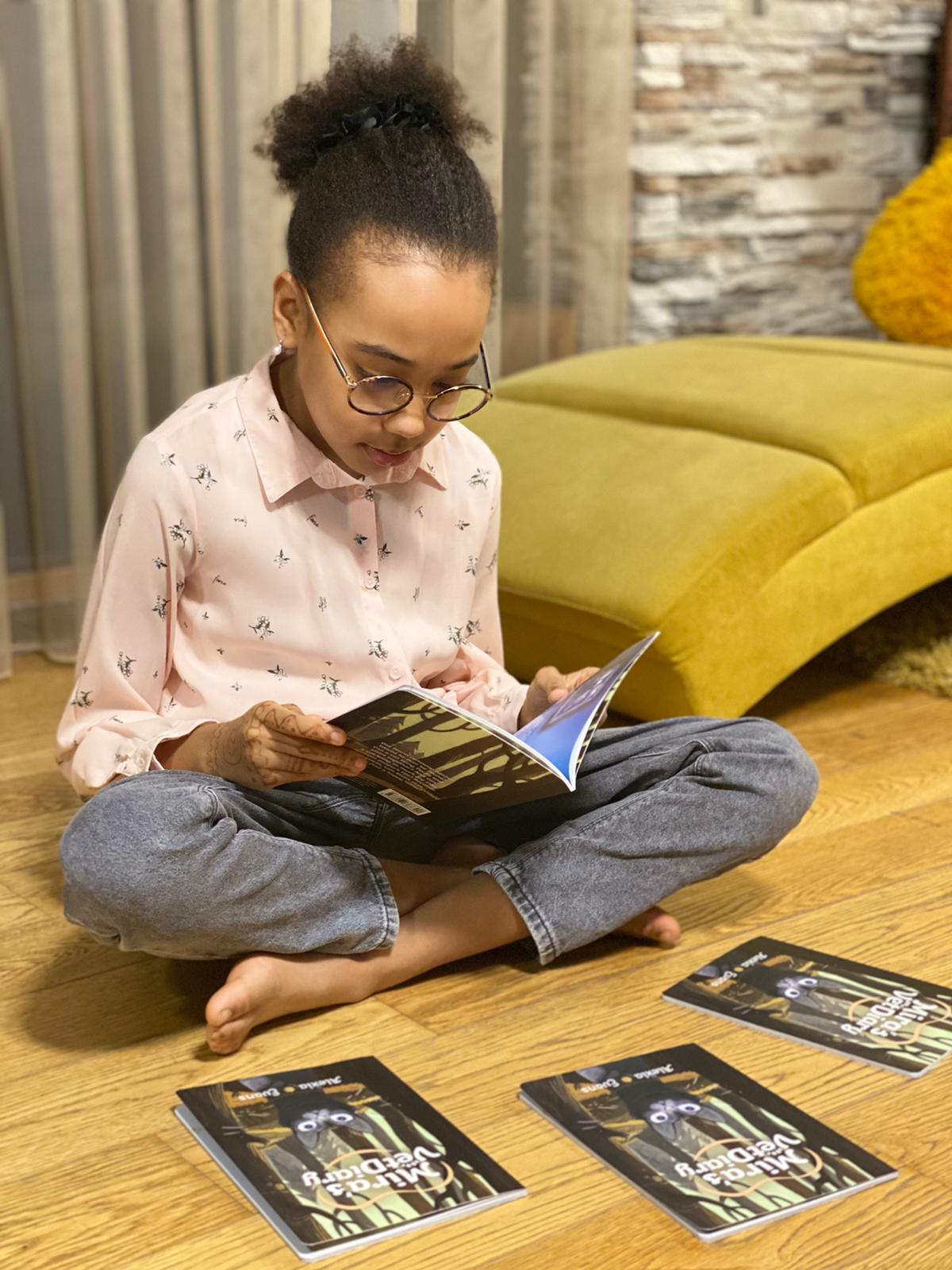 Novinka Mira´s Vet Diary oficiálne vyšla 10. marca pod hlavičkou vydavateľstva Alexia Evans Books a s ilustráciami z dielne Filipa Horníka. Knižka vyšla zatiaľ v anglickom jazyku a v príprave je už aj jej slovenská verzia. Lexi totiž chce, aby bola vydaná v oboch jazykoch, rovnako ako to bolo pri jej prvotine Planéta Subila, keďže chce písať pre slovenských aj medzinárodných čitateľov. Svoj knižný debut vydala tiež vo forme audioknihy, ktorú načítala americká spíkerka Kae Marie Denino. Rovnako má v pláne vydať ako audioknihu aj knižku Mira´s Vet Diary.
Hoci je už na svete jej druhá kniha, Lexi dodnes dostáva milé správy od čitateľov a rovesníkov, na svoju prvú knižku Planéta Subila. Pozitívna spätná väzba ju utvrdila v tom, aby písala ďalej a prinášala deťom nové príbehy. "Reakcie boli pozitívne, niektoré deti mi poslali aj fotky ako knižku čítajú, čo ma teší. Deťom sa páčili aj ilustrácie a to, že knižku vedeli prečítať sami, čo bol môj cieľ," dodáva Lexi.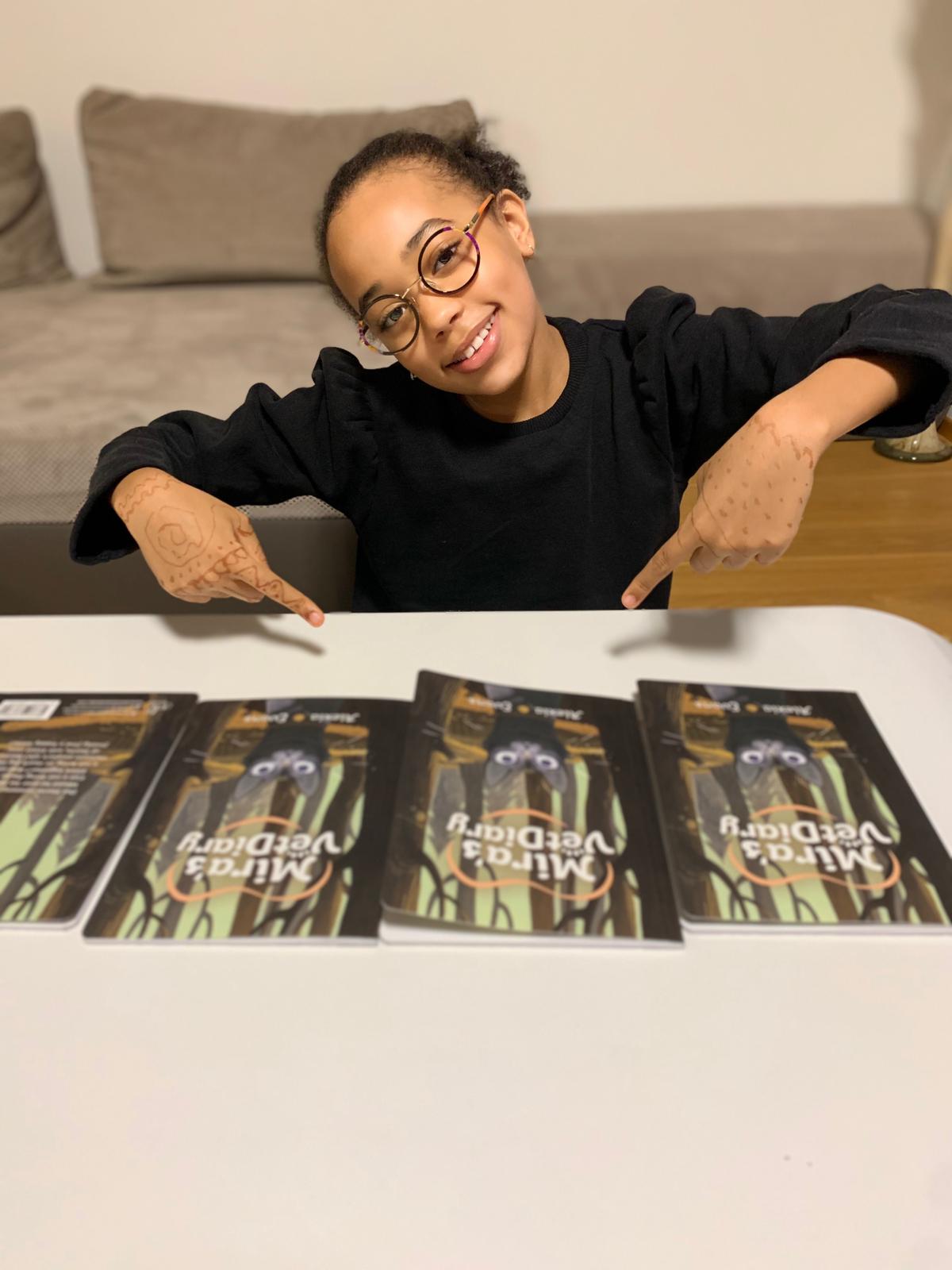 Vydanie druhej knižky jej zase prinieslo svetový feedback z rôznych komunít, ktoré sledujú práve mladé talenty a autorov ako je ona. Vďaka tomu dostala pozvania a absolvovala viacero medzinárodných online eventov a konferencií, ktorých cieľom je motivovať mladé publikum práve prostredníctvom inšpiratívnych príbehov ako je aj príbeh Alexie Evans…
V písaní knižiek plánuje Lexi pokračovať a už teraz pracuje na ďalšom svojom titule. "Áno, pomaly už pracujem aj na ďalšej knižke. Plánujem ju vydať na Vianoce a mala by to byť zbierka viacerých individuálnych príbehov. Nechajte sa prekvapiť…" Ako dodáva na záver, v budúcnosti by rada vydala tiež pokračovanie Planéty Subila a čitatelia sa môžu tešiť aj na nové príbehy veterinárky Miry.
Alexia Evans
Lexi sa narodila v roku 2010, čím sa radí k jedným z najmladších spisovateľov na Slovensku aj na svete. Pochádza z multikultúrneho prostredia, kde sa spája vplyv západnej Afriky a hodnôt centrálnej Európy. Vyrastajúc v tak pestrých a rôznorodých kultúrach, zároveň tak podobných, od malička spoznávala svet príbehov a folklóru, čo jej pomohlo rozvinúť cit pre dobrodružstvo a rozprávanie príbehov. Ako 3-ročná napísala svoju prvú (nepublikovanú) knižku – krátke ilustrácie s textom, pod názvom "Ako sa motýľ vrátil domov." Doteraz napísala ďalších 5 knižiek. Popri písaní sú jej vášňou zvieratá, príroda, móda, fotografovanie, hudba, yoga a tanec. Keďže je Lexi bilinguálna, svoje knihy píše v angličtine aj slovenčine. Žije v Bratislave so svojimi rodičmi a popri písaní svojich prvých knižiek sníva o práci veterinárky alebo botaničky.
Facebook @alexiaevansbooks.com
Instagram @alexiaevansbooks.com
YouTube @alexiaevansbooks.com
www.alexiaevansbooks.com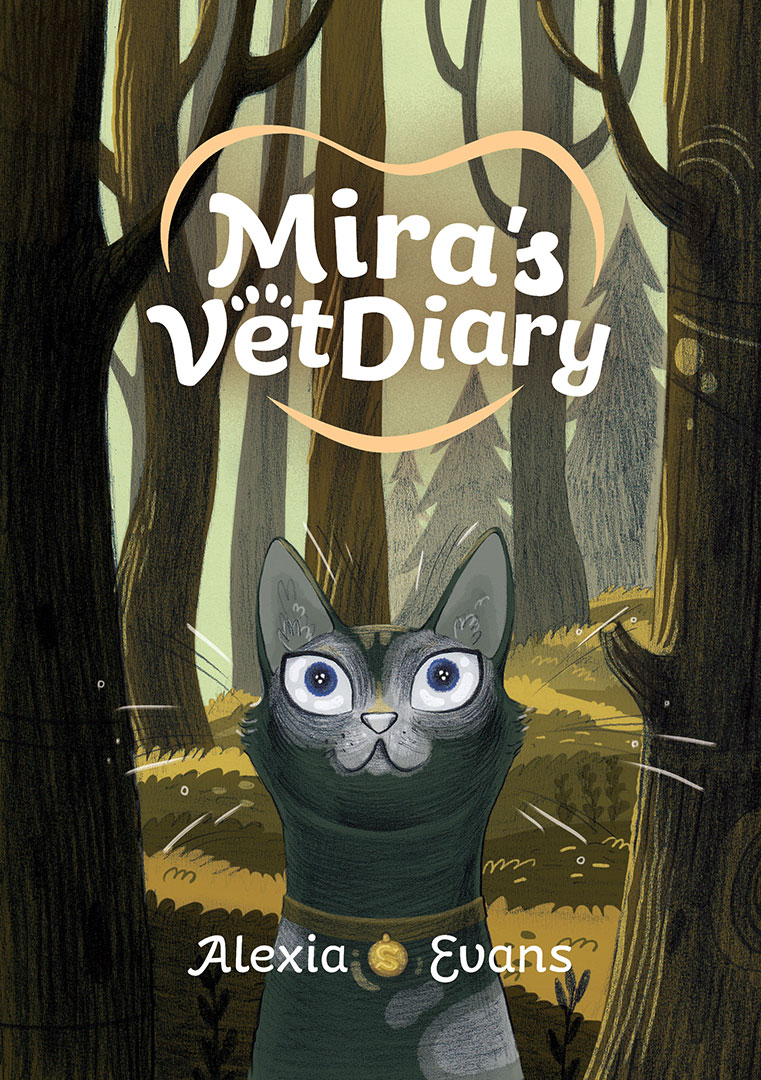 Zdroj: TS